Goal setting is a trivial ingredient in achieving successful results in anything we do.  Being as awesomely driven as you are, I'm sure you already know how to set goals and quite possibly you are a pro at it. But how often do you lose inspiration and motivation to achieve them? How often do you fall out of love with your goals? Or abandon them because those goals no longer serve you and you end up feeling a little lost every now and then? But then you would somehow gather things up, get inspired and mash up some brand new goals determined to conquer them all? But the cycle continues? If you can resonate, I have good news for you. There is a way to avoid this dilemma all together! Some self-awareness and a series of deep dive questions can help you figure out goals that last a life time and serve your life purpose too! Yes, this is the ultimate guide to goal setting.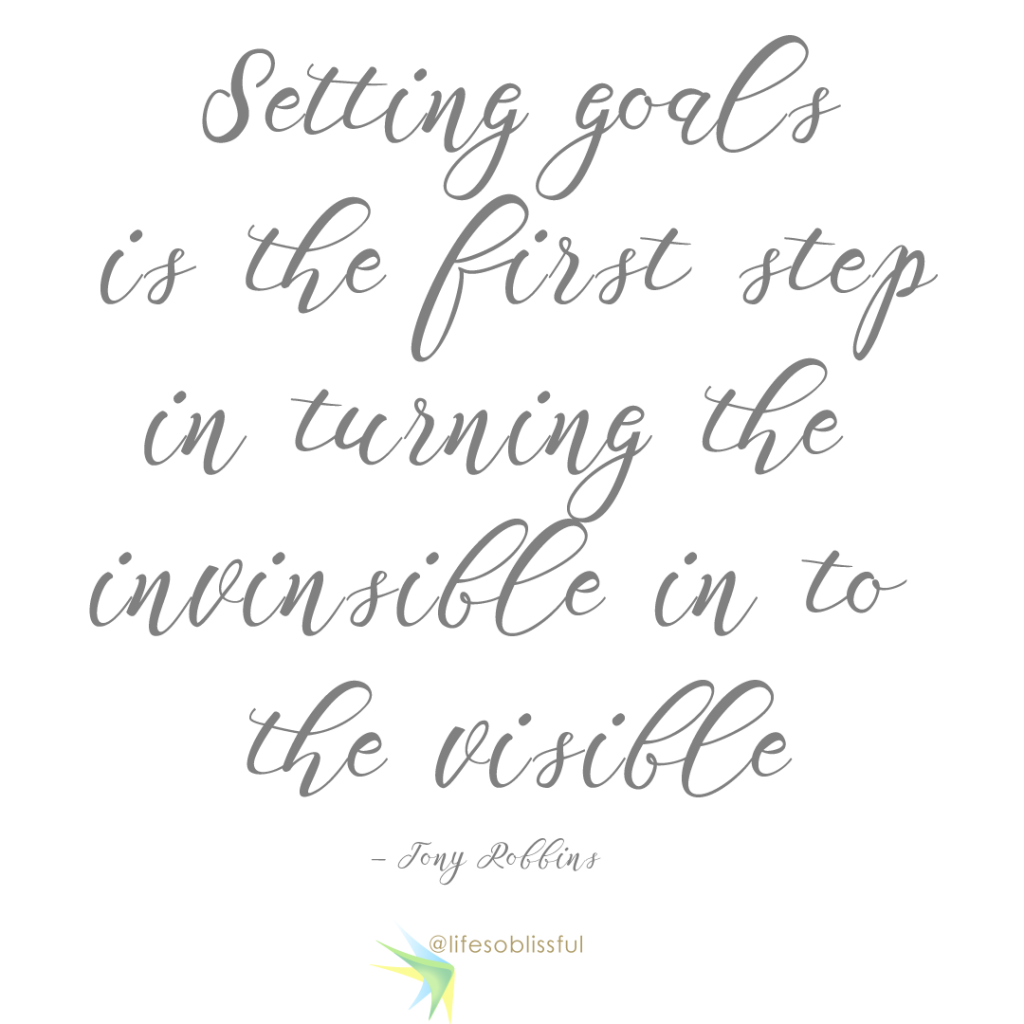 When I sat down for my mid-year review, I noticed I abandoned quite a few of my goals. With good reason of course. But what a waste of time to set goals that don't serve you long term! This is why we need to set goals that our brain, heart and soul agrees with at every cellular level.
So what is the key to successful goal setting? How do we reach our ideal life of harmony, balance and purpose?
The key is in understanding your core values. In this post, we dive deep in to:
Learning your core values
Look in to an important life support factor – relationships in your life and how you can center your goals based on roles you play
Uncover your mission based on roles and goals
Set goals based on your core values & mission + come up with small, measurable targets to achieve your bigger goals
Are you in on this? To get started, you can print out the goal setting worksheet here.
How to set goals that jive with your soul and get you closer to your soul purpose, every single day!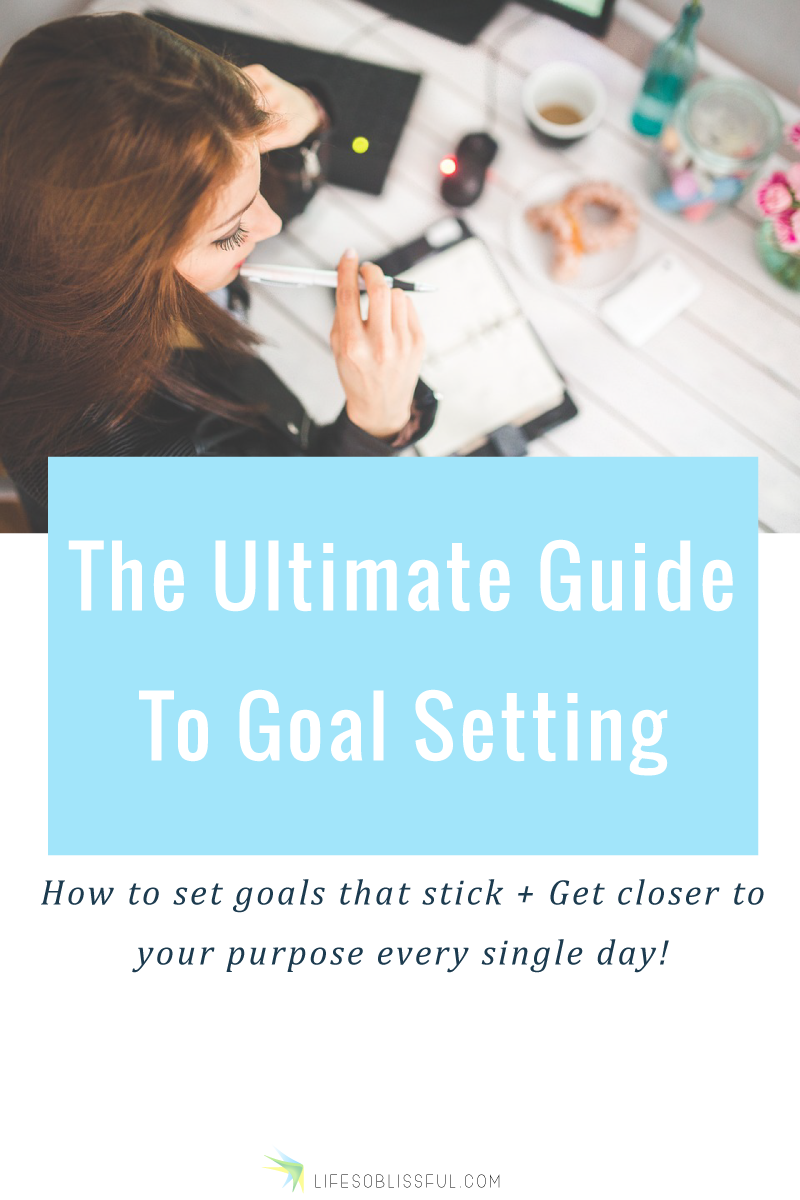 1. Begin with the end in mind – learning your core values
(note: I hope this exercise does not upset you. But it is an important step to understanding your values. If you want to skip the details of the place and situation that is fine. But dig deep in to the questions)
Close your eyes and take three deep breaths. Now imagine in your mind's eye that you are going to a funeral of a loved one. Picture yourself getting there, walking to the funeral. Hear the soft music. Smell the fragrance of the flowers. Notice the people present. You may notice the texture of the furniture. See the faces of your friends and family as you walk towards the casket. And as you get close you notice that in the casket, is not anyone else but you. You realize that this is your funeral. And not so long in to the future either. Only three or five years from now. Your parents, grandparents, siblings, nephews, nieces, aunts and uncles, cousins and your close friends, work colleagues, your clients have all gathered here today from all over the world in honor of your memory and to show appreciation for you. As you look in to the program, you notice that there will be four speakers to speak about your life and the impact you had on them. The first is someone from your immediate family. The second speaker is one of your friends, who knows you well and can speak about who are as a person. The third speaker is someone who you worked with, maybe a colleague, a boss or a client. The fourth speaker is someone from your religious or spiritual faith or from a community organization where you were involved in service.
Now think deeply and answer the following questions:
What would you like each of these speakers to say about you?
What kind of life partner, parent, friend, work colleague would you like their words to describe you as?
What characteristics, personality traits would you like them to have seen in you?
What contributions, what achievements would you want them to remember you by?
What difference would you like to have made in their lives?
Use this printable worksheet to write and organize your thoughts.
2. Look in to an important life support factor – relationships in your life and how you can center your goals based on roles you play
This one is quite simple. Write down what roles you play in life. Maybe you are mother, wife, girlfriend, sister, daughter- in law, an entrepreneur.
Are you happy with the way you interact in these relationships? Are you satisfied with your contribution to each of these relationships?
Regardless of how the other person behaves, what can you do to improve these relationships?
Here's an example of my own roles and what I need to do on a regular basis to nourish them:
All of my immediate family lives on the other side of the world. So it mostly involves calling and keeping in touch.
Daughter: call parents at least once a week
Sister: call or text brother to see how he's doing and catch up at least once a month
Daughter in law: call the in laws
Friends: call, text & keep in touch with the once that are overseas + Sunday brunch with ones close by + plan trips to other states to meet up
Wife: pay more attention to meals and house work, express love every day, multiple times a day
Neighbor: say hi to them even if they don't look you in the eye or stare at you like mad (unfortunately, this happens quite a lot)
Now it's your turn! Print the work sheet to write down actions you can take to improve your relationships.
3. Uncover your mission based on roles and goals
Based on your answers to questions in part one, you can uncover your deepest values. What is really important to you? Are there certain words that come up often in your answers?
Here's an example from my personal review:
Among other things, I want my family to think of me as loving, caring and thoughtful, that when they need me I will always be there for them. I want my friends to feel the same way about me. I also want my staff to think about me the same way. It is also important to me that people I work with think of me as someone who deliver results. Turns out, more than achieving big dreams and crushing goals, to me, true happiness lies in the "sense of accomplishment". It's a matter of "feeling" accomplished rather than being uber successful and rich. I want to be joyful, happy, present, conscious and confident so people can seek guidance and trust that I can provide it.
Based on these I wrote my  personal mission statement:
Live with true joy, inner peace and a sense of accomplishment. To spread love & happiness through the work I do and by simply being present. By vibrating and existing at a higher, positive frequency.
You see within these three sentences, I captured the most important elements of my core values. Joy, inner peace, sense of accomplishment, conscious awareness and spread love and happiness. This means I need to be more loving and compassionate in all my relationships, do whatever I gotta do every single day to have a "sense of accomplishment", which translates to work diligently,  and make sure to maintain inner peace and joyfulness regardless of how crazy things get.
Now I must say, I didn't come with this mission statement in one go. I wrote about 5 drafts over a period of time. And for all I know it may change as things move forward.
Take your time to draft your mission statement and keep it some where visible. You may even keep copies in different places. I have mine on my computer, on Evernote, on iPhone notes and on my journal. Whenever I feel out of balance or don't feel like doing anything I go back to it. It's unbelievable how each time it lights a fire in my heart!
Use the worksheet to draft your personal mission statement.
4. Set goals based on your core values & mission + come up with small, measurable targets to achieve your bigger goals
First let's look at the core values and how you can sustain and cherish them.
Pick each core value and brain storm how and where it arises from.
For example, one of my core values is "true joy and inner peace". In order to be joyful and peaceful, I must:
Be present and conscious
Meditate
Maintain loving relationships
Exercise often for mind/body balance
Eat whole/healthy food
(the last two may seem irrelevant to inner peace but the psycho-physio connection, brain chemicals, hormones and neuro sensations play a big role here)
Just looking at the above list, I have one of my main goals, plus an action list to achieve it.
Let's take a look at another example, "sense of accomplishment" derives from:
Being financially independent
Running marathons and staying active
Being able to give and donate without expectation
Self-development and personal growth
Here I have my parent goal, "Accomplishment". And there are mini goals that would get me there. Next step is to identify an action plan to achieve these mini goals. As long as you fulfill the action plan, you automatically achieve the main goal!
Action plan for the above example:
Be financially independent- Do marketing, ads and get clients
Run marathons – Find a running program and stick to the plan
Donate & give – save a percentage each month to give to charity
Self-development – read one book a month
Do you see how easy it gets?
As you write your goals and action plan, pay attention to the roles you play and what you need to include in your plan. Once you have your action plan for each goal that you wrote based on your core values, you can set up a weekly schedule where you dedicate time to each goal. When you lose track, go back to your mission statement, adjust anything that need adjustment and get back on the path to creating your life of fulfillment.
The downloadable worksheet outlines all these tips and helps you organize your goals, and create an action plan. Click the button below to access the work sheet…

Of course, as always if you have questions feel free to contact me anytime.
You can also join the Life So Blissful Community for support as you do this exercise. There is also group hypnosis sessions over there! So Join Now!
💗xo,

PS: What is your number one goal and what is your action plan to achieve it? Comment below and share with me.