Not so long ago, I wrote about finding purpose in life. If you find yourself wondering what you need to do in life, what would serve the purpose of your life and give you the feeling of fulfillment, head over to the post where we talk about the right questions to ask to figure out your purpose.
However, if you ever think what is the purpose OF life rather than what your purpose IN life, keep on reading.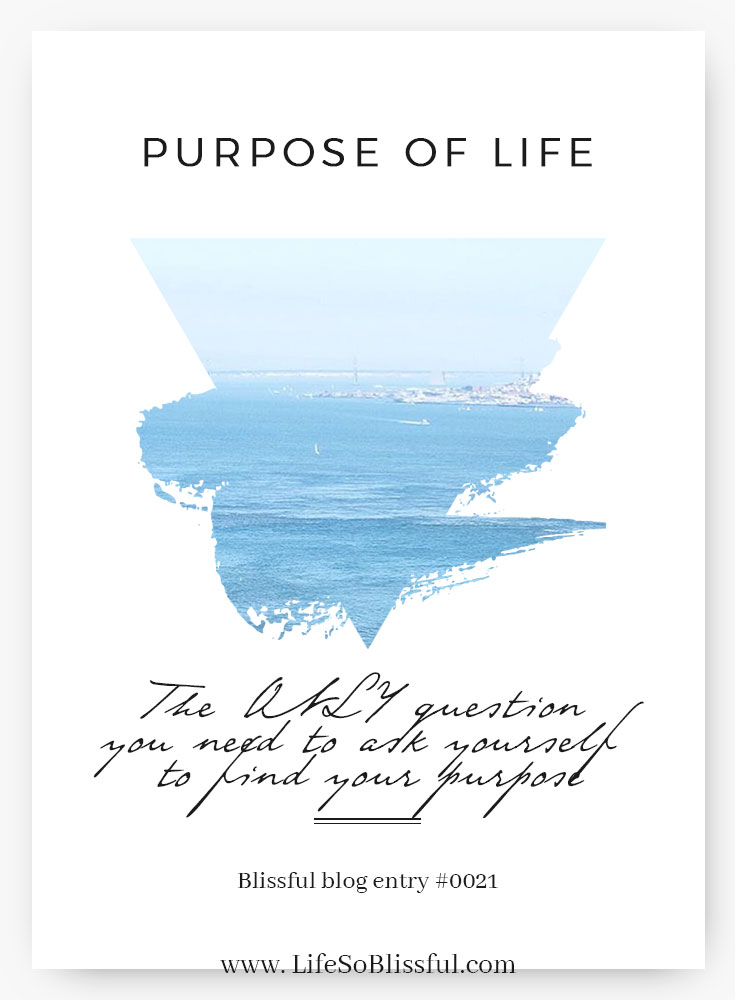 Growing up, being a Buddhist by birth, I saw the world as a place filled with suffering. Some happy moments followed by not so happy times. However, as I grew up, I realized that this suffering has arisen from the problems we have created ourselves.
The greatest misconception is that life is a means to achieve something. They say we must have a goal. Having chosen a goal, you have to work hard to achieve it. So you live with a desired future in mind. Always looking forward. Rarely nurturing the moment you have in hand.  This consequently leads to frustrations, stress and general unhappiness.
So it had me thinking, what if I didn't want to have any goals in life? Will that make me happy? Can we just live? Putting career, goals and the need to earn money ahead of living is like putting the cart before the bull. Then why be trapped into the ambition for earning as the primary function of life?
Life is not a means to achieve things. Life is the end it self. There is nothing to aspire, nothing to achieve, nothing to do. There is only being, which means living fully in the moment. When you are fully in the moment, you function at your best.  Having to look forward to a better day seems unnecessary because you are living the journey. Destination you want to reach is simply a product of living and enjoying the journey that is happening right now.
DOES A RIVER ASK ITS PURPOSE? A RIVER IS TO FLOW AND LIFE IS TO LIVE
In conclusion, if you feel the need to find the purpose of life, ask yourself, does a river ask its purpose? A river is to flow and life is to live. There is nothing beyond it. Just live each moment in full. Work towards goals and strive to be in the moment and enjoy the journey. You do not need to project joy, happiness, contentment into an imagined future as a goal to be achieved. If you look close all those gifts are there in this very moment.
Want massive success and peace of mind too?
Join our Blissful Entrepreneurs group. Uncover proven mind training hacks to create blissful success! It's free to join!